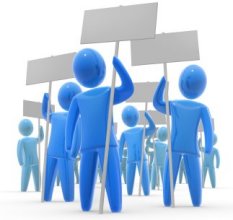 Algata petitsioon
Me pakume tasuta majutust online petitsioonidele. Loo professionaalne online petitsioon kasutades meie paljude võimalustega teenust. Meie petitsioone mainitakse meedias iga päev, seega on petitsioonide loomine suurepärane viis avalikkuse ning otsustajate tähelepanu saada.
Põhilised omadused
You own the data, including the email addresses of the people who have signed your petition.
You can send an email to all the people who have signed your petition.
Lihtsasti meelde jäetav aadress, https://www.petitsioon.com/petitsiooni_nimi
You can decide what is asked from the people signing your petition.
Sa võid tõlkida oma petitsiooni mitmesse keelde. The signature form has been translated into 42 languages.
Sa võid kasutada teksti, pilte, linke ja nimekirju.
Sa saad allkirju lihtsalt välja trükkida (HTML, PDF, Excel).
Sa võid siduda petitsiooni oma veebilehega.
If you have new information you'd like to share with everyone who has signed the petition, you can write an announcement. An email link to the announcement will be sent to all the signatories.
Show more